Cadillac XT4 vs Cadillac XT5
If you're looking for a new Cadillac, then the new Cadillac XT4 or new Cadillac XT5 might be the ideal fit for you! Although both models offer reasonable passenger space and a beautiful exterior, there are still some differences between the two. Read below to find out more.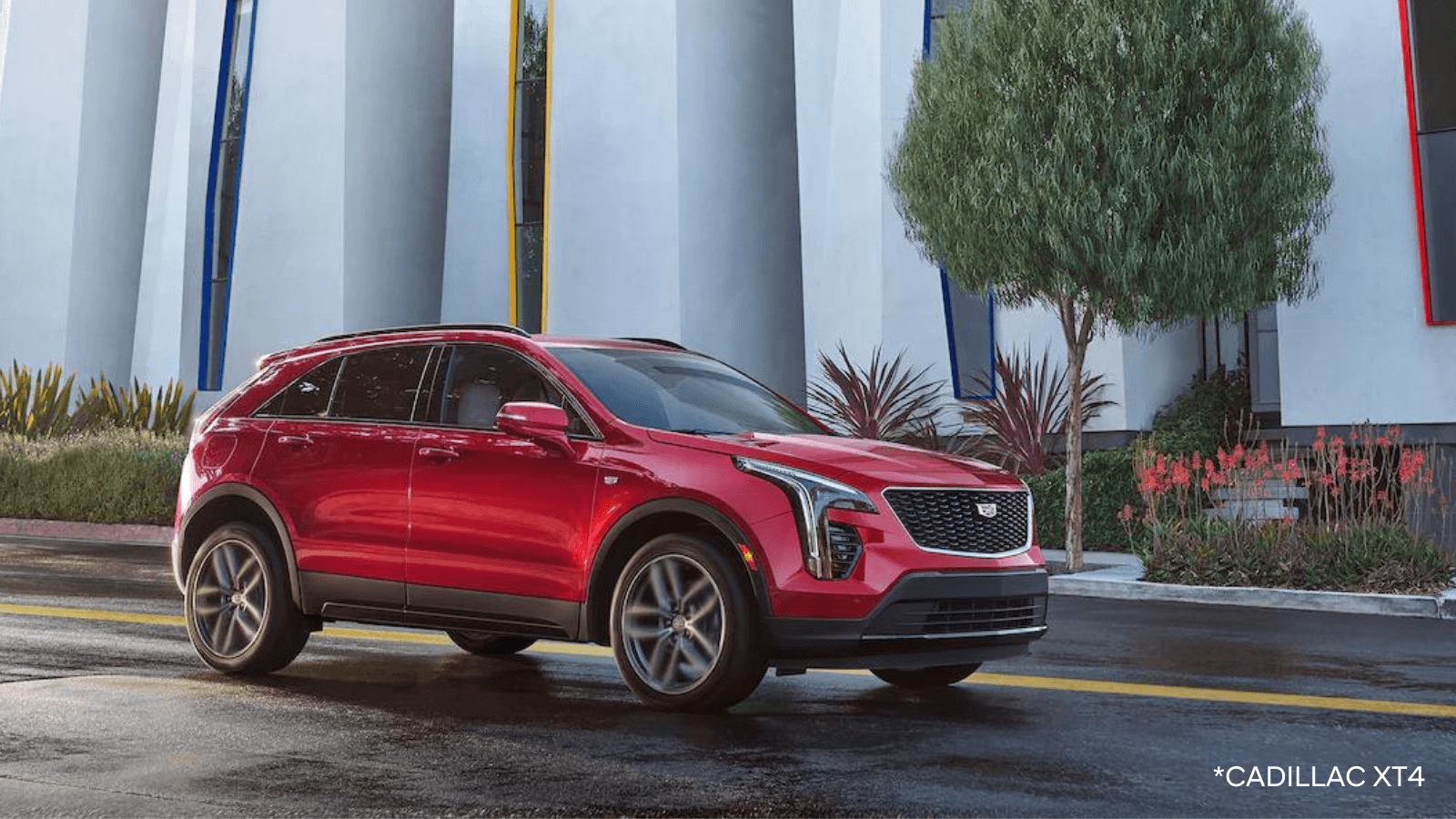 Differences Between the Cadillac XT4 and XT5 
Price: While between these two models, the Cadillac XT4 starts at a lower price than the XT5—to the tune of about $8,000—the trim level, add-on packages, and dealer discounts and specials can change those numbers.
Interior: Although both Cadillacs can fit five passengers comfortably, the new Cadillac XT4 has a bit more space. It measures at 39.5 inches in legroom and the XT5 measures at 39 inches in legroom. The cargo space is different too because the rear seats can be folded flat in the new Cadillac XT5 but the new Cadillac XT4 does not offer this feature.  
Engine: Both of these models offer the same 2.0L four-cylinder engine as a base option. However, the XT5 comes with a 3.6L V6 option as well. 
Technology: Wireless Apple CarPlay® and Android Auto™ come in both models. The XT4 comes with a remote controller that you can use and the XT5 does not.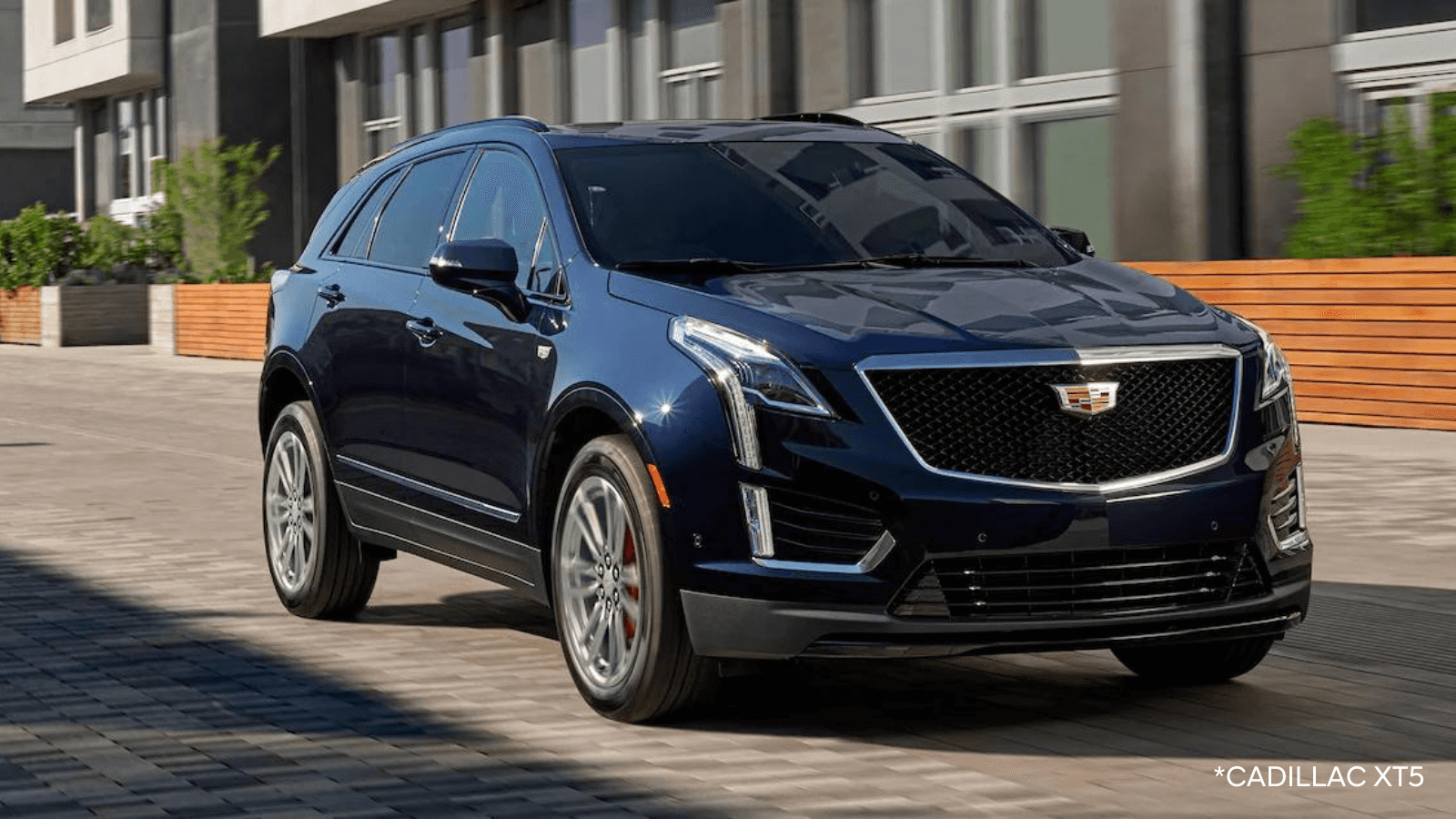 See What the 2022 Cadillac XT4 and XT5 Share 
Exceptional performance and stylish design come together in both the new Cadillac XT4 and new Cadillac XT5. These luxury SUVs are designed with plenty of legroom, wireless smartphone access, and lively engines.
Exterior: Both of these vehicles have magnificent finishes that will instantly catch your eyes. From the hands-free liftgate to the illuminated door handles, you are sure to feel safe and sound no matter the time of day. The Cadillac XT5 and XT4 even come with LED headlamps and running lamps  for increased daytime safety. 
Interior: The XT5 and XT4 come with breathable leather seating and subtle interior lighting to provide you with the best driving experience. Enjoy extra cargo space in both of these Cadillacs whenever the rear seat is lowered. 
Engine: Feel confident knowing you can make it to any on-road destination when you purchase the new 2022 Cadillac XT4 and 2022 Cadillac XT5. Both of these offer a 2.0L four-cylinder engine and have a nine-speed automatic transmission.  
Technology: Whether you choose the XT4 or XT5, wireless Apple CarPlay® and Android Auto™ are offered, plus both models come equipped with a Cadillac user experience. 
New Cadillacs for Sale Near Tallahassee  
Interested in either the new 2022 Cadillac XT4 or the new 2022 Cadillac XT5? Come stop by Dale EarnHardt Jr. Cadillac in Tallahassee and take one out for a test drive or trade in your current vehicle! When you're ready to buy your next Cadillac, we offer a wide range of new or pre-owned to choose from. Feel free to call our finance department and a reliable member from our staff will be ready to help you with any questions you may have. Once you purchase a Cadillac from us you can feel secure knowing we have a dependable Cadillac service center with factory-trained technicians who use state-of-the-art technology and equipment to keep your vehicle alive and alert. We look forward to meeting you!